Clarence Korker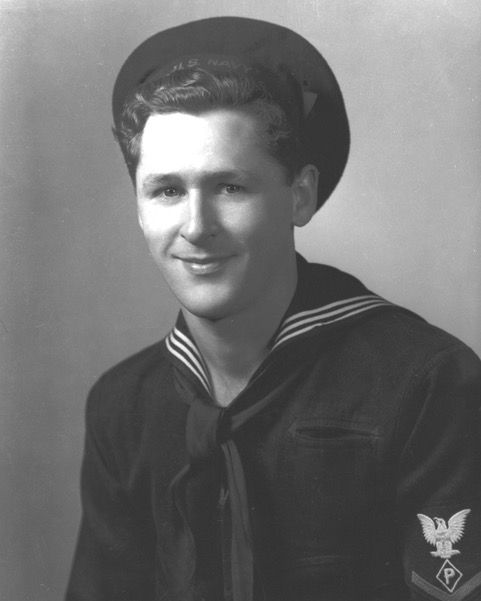 Mr. Clarence Korker served in the United States Navy for eight years, completing three years on active duty and another five in the active reserves. He served from 1942 to the end of WWII in 1945. Starting from a young age, Mr. Korker had a love for the sea. He grew up in Darien, Connecticut where he and his siblings would go out to the beaches and ocean. When he turned 17 in 1941, the Japanese had just bombed Pearl Harbor. He felt that it was his duty as a "good American" to serve in the military. Mr. Korker decided to enlist in the Navy. Like most families at the time, the Korker family had their concerns. They did not want to think that their son might not come back from war. Originally, they would not sign for him to join the Navy so Mr. Korker had to wait a year when he turned 18 to sign for himself.
When Mr. Korker first started his service he had an assignment of attaching anti aircraft guns on merchant ships to protect them from enemies. Before being attached to a ship, he was diagnosed with blood poisoning and was assigned to light duty for the rest of the war. He was sent to the Officers' Ward Room for three months to serve as a waiter. While in this position, he overheard the Captain and other crew members of the base talking about putting together a new photo lab, and that they needed people who were willing to take the job. Mr. Korker asked the Captain if he could take the job. The Captain agreed and Mr. Korker was given just a few days to finish constructing the photo lab. With hopes of being able to go out to sea after this task, he was determined to finish the photo lab on time. However, to his shock, the Captain still wouldn't let him go. Instead, Mr. Korker took the position of a Naval Photographer, where he would remain for the rest of the war. During the course of his service, he would have the chance to photograph many important events such as President Harry Truman christening a new aircraft carrier, Admiral Nimitz coming to New York from the Pacific theater, and Judy Garland who visited their base.
After completing his eight years of service, Mr. Korker moved to Danbury, Connecticut, where he would start his own little photography business. However, after his shop started to lose business, he made the decision to move to Texas where he stayed for a little over a year. Mr. Korker later returned to Connecticut where he would get married and try again to start a business, this time in neighboring New Milford. After some success at this new location, Mr. and Mrs. Korker got the news that the Ridgefield photoshop was for sale. In 1951, they bought the shop and had a lot of success there, starting as just him and his wife, and later having more than 10 employees. Mr. Korker's shop became a staple in the town and he would continue working in his shop for the next 40 years before moving to Florida.
Some advice that Mr. Korker would give to someone considering joining the military that they should definitely join because "It makes a man out of any boy." He would strongly advise someone to join the Navy like he did because you get the chance to travel around the world with good treatment. Mr. Korker said, "You get three hot meals a day and a clean bunk to sleep in every night until the ship goes down. If you get torpedoed, you have your life good until the very end." When asked about how today's youth can help support Veterans in their community Mr. Korker responded that if you are considering joining the military, don't be afraid to ask for help from a Veteran. Also to respect Veterans in your community and honor them for the sacrifices they made for us.