Lieutenant Commander Tara Tosta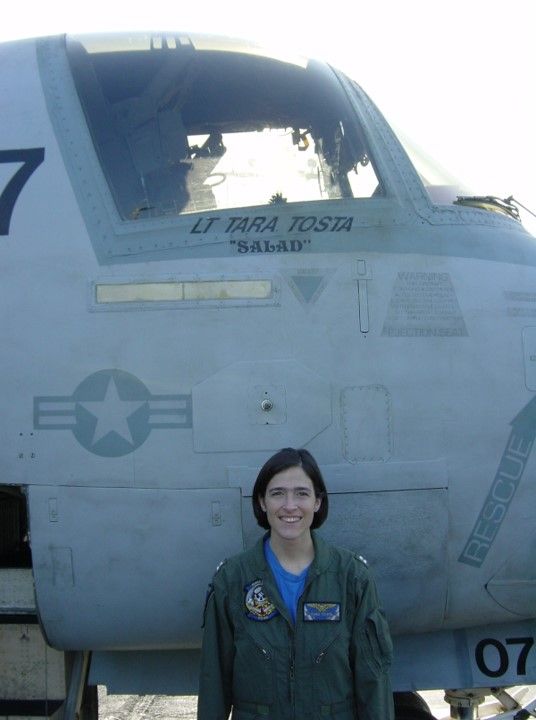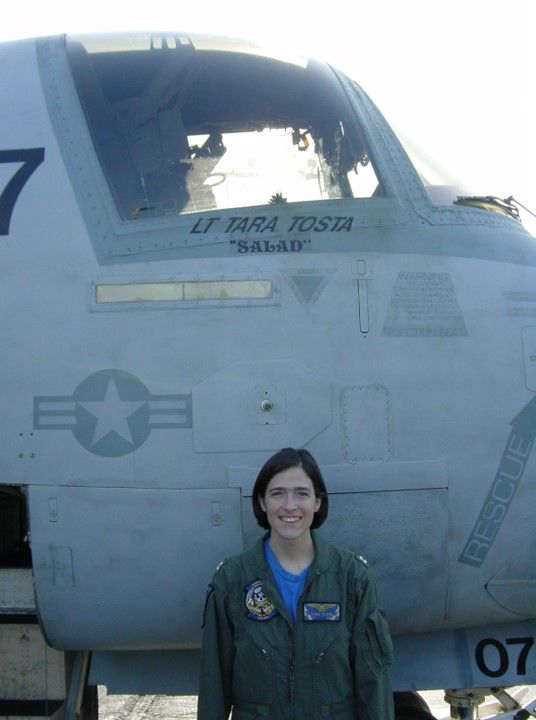 Lieutenant Commander (LCDR) Tara Tosta served in the U.S. Navy as a Naval Flight Officer for 12 years, splitting her time between active duty for six years and the active reserves for another six years. She deployed in the early 2000's and would serve in known conflicts like Operation Enduring Freedom. LCDR Tosta's parents were very supportive of her decision to join the military. She chose that path after finishing her degree in Mathematics at UCSB. LCDR Tosta explored opportunities in many branches of the military before choosing to join the Navy as a Naval Flight Officer after passing an aviation test. She was commissioned via Officer Candidate School where she was the first woman to finish number one in a class (her class was all males). She would go on to fly the Lockheed S-3B Viking filling many roles such as in-flight refueling, bombing, submarine hunting, and surface searching before and during Operation Enduring Freedom (her unit deployed weeks after 9/11).
Perseverance: persistence in doing something despite difficulty or delay in achieving success.
LCDR Tosta shared with me an experience that she remembers during one of her deployments. Her squadron of S-3 Vikings were tasked with in-flight refueling a squadron of Boeing F/A-18 Hornets. While they were refueling, one of the hornet pilots called in that there was enemy anti-air guns shooting at them. The hornets were able to evade by quicking gaining altitude, while LCDR Tosta's S-3 squadron were forced to turn around and go back to the ship.
After completing her deployment, LCDR Tosta was surprised and visited by her brother, who was the first person she remembers seeing as her squadron flew in. She moved to Albuquerque, NM and became a Math Teacher. Later she married another Veteran, Captain Doug Carroll,  started a family and eventually moved to Ridgefield where she now resides. Currently, she works as a personal trainer to many families in Ridgefield and surrounding areas. Some advice that she would give to someone considering joining the military is to look at all of the different branches and see which one speaks to you and fits your interests the best, then definitely go for it. "It always feels good to serve your country and do something for others, and you get that feeling by joining the military."